Discover more from From Japan to the world: Building a profitable product
The long journey to make a product and having a new life in a new country
Finally - Launched AskMakers 2.0
AskMakers 2.0 has been launched on Product Hunt😺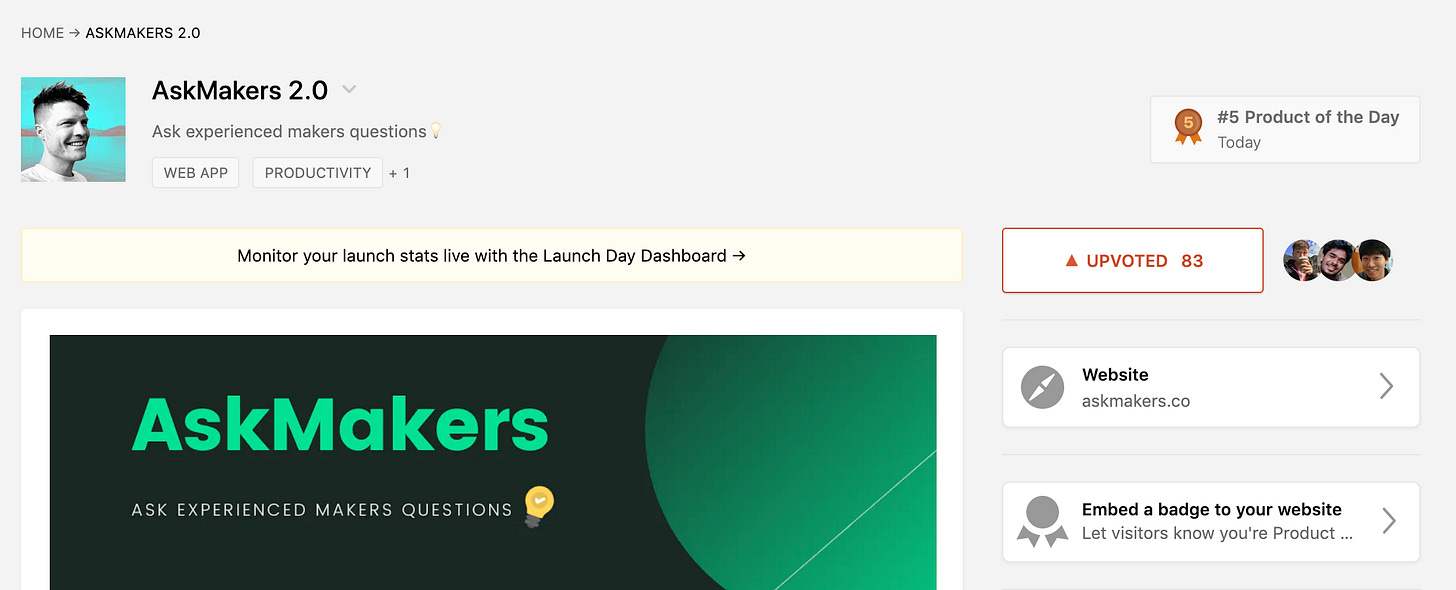 I prepared for the launch and it took like 4 hours…
and finally, AskMakers 2.0 is live on Product Hunt now✌️
https://www.producthunt.com/posts/askmakers-2-0
It was for 10 months before this launch.
I have added some features, and more and more makers joined💫
🛠 New stack
Next.js for SSR

Totally new design with Tailwind CSS
🎨 Renewed UI
I have worked so hard to make it better for users to browse AskMakers. I am not a designer so I did research, learned, and applied my new knowledge to AskMakers.
👨‍🎤 New featured makers
Thank you for joining!
@jonathanbull the maker of EmailOctopus
@skladfin the maker of FootyStats
🔍 Search questions
🚀 Categories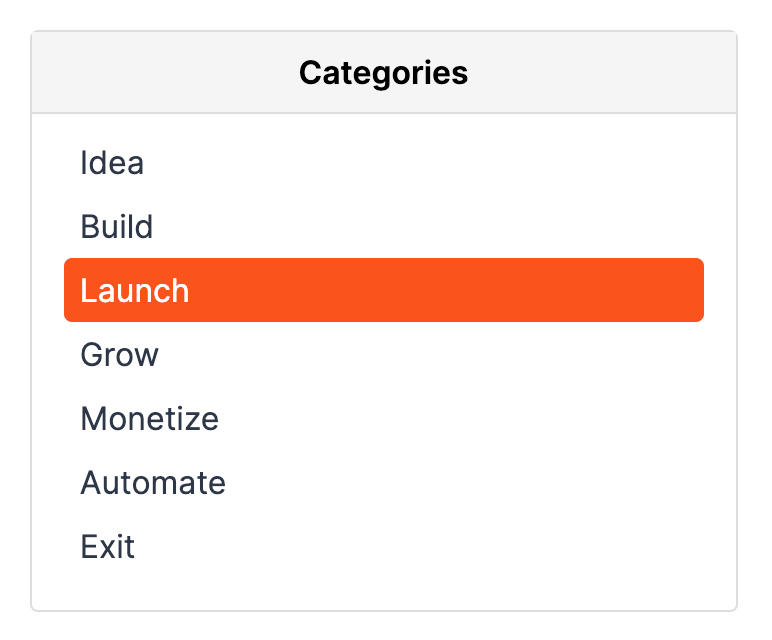 💬 Comment on the answer
📧 Email notifications
You receive an email notification when you receive an answer, an upvote on your answer, your answer gets bookmarked, or someone comments on your answer. You can turn off the notifications on your setting page👌
---
Future
There is a feature I am really looking forward to implementing!
It's coming with AskMakers 3.0✨
Can't wait to launch the next AskMakers!
For now, I really appreciate it if you check and upvote AskMakers 2.0 on Product Hunt.
https://www.producthunt.com/posts/askmakers-2-0
Thank you for reading.
Have a good day☀️