Digital Nomad in Southeast Asia for 2 months!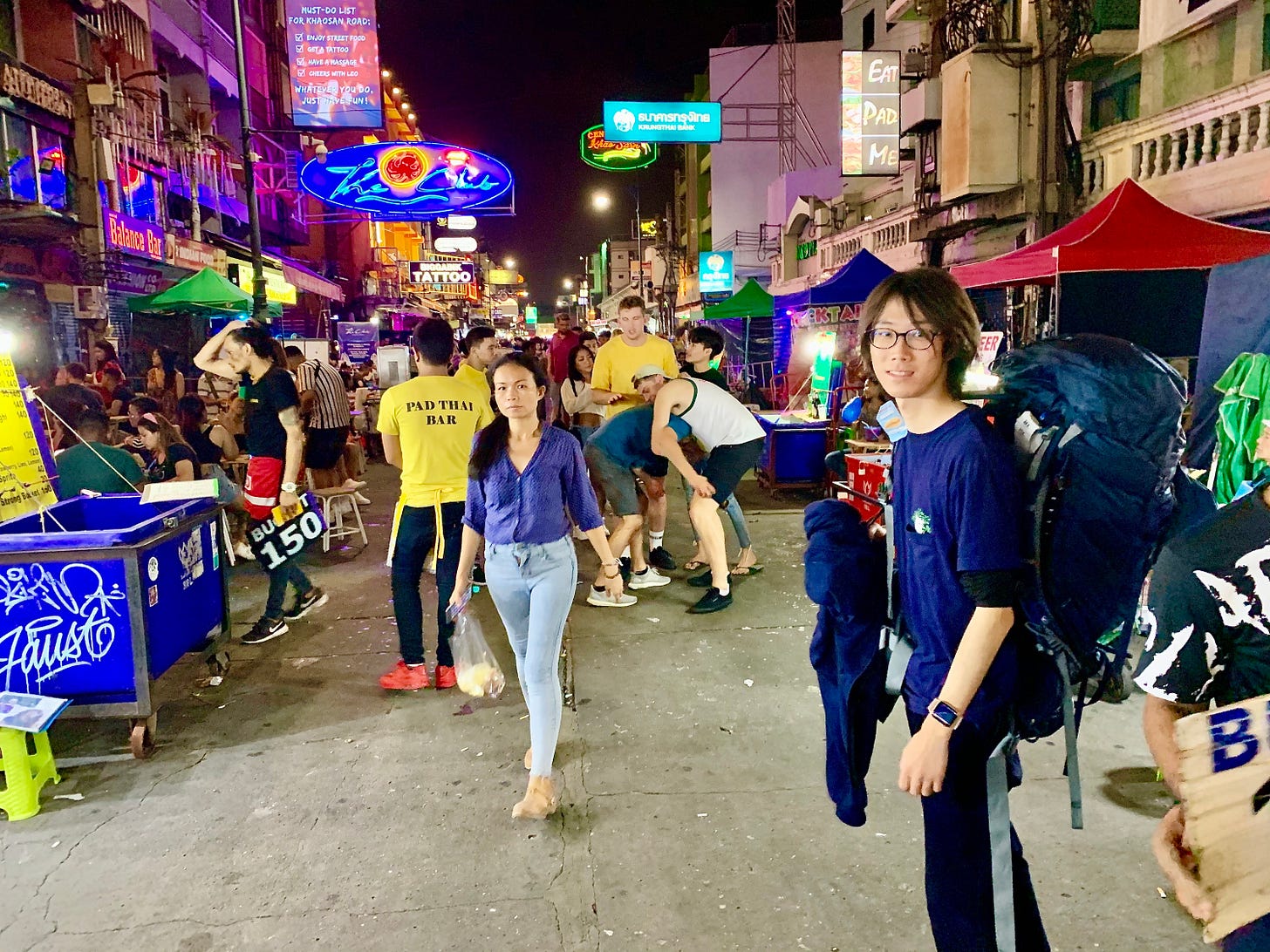 Floating Southeast Asia☁
Hi guys! how's going👋
It's Taishi.

As I wrote on Medium, I am in Southeast Asia and doing digital Nomad.
Currently, I am in Laos🇱🇦and writing this in a cafe☕

This time, I am going to tell you what I do and how my life is in SEA.
What I do
👨‍💻
I usually work on my indie project.
Almost all the WiFis I have used in SEA doesn't have a speed problem.
I can work with good internet, cheap but nice coffee and great temperature (which Vancouver doesn't have😅)!

I worked even by the swimming poolside🌴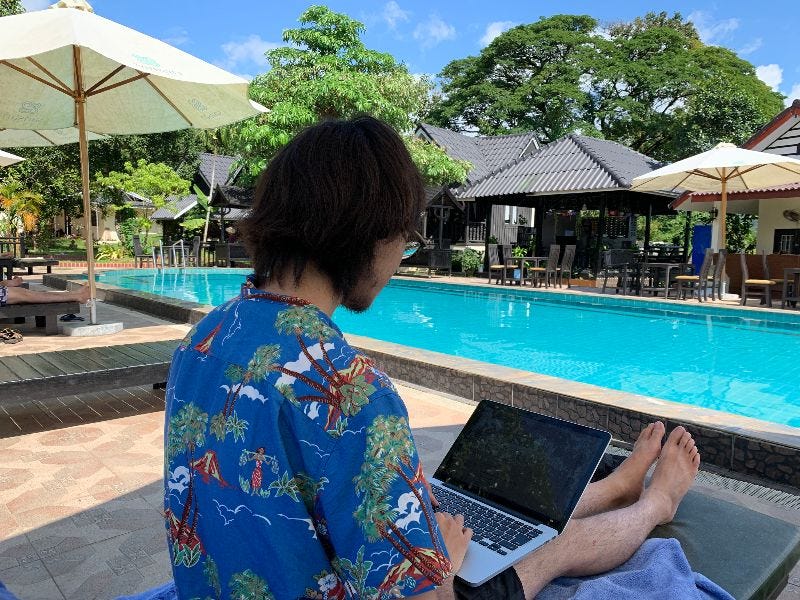 AskMakers
My main project is AskMakers - Ask experienced makers questions anonymously.
I have gotten 175 votes on Product Hunt but growing it is a totally different thing!
It's so hard and I am struggling🥵
Some users come and sign up, but never come back.
I think I need this process to grow my project just like Justin Jackson said here
What do you do when you meet the difficulty of gaining new users? - AskMakers
Ask users what AskMakers is missing

Add/Delete/Improve features
I just keep doing it!

Looking for new ideas
I am looking for new ideas as well.
Maybe for traveler/nomad/people in Laos?
How my life is here in SEA
I have been to Thailand and Laos this time for now and I summarize it.
Bangkok, Thailand
I love Khaosan so we went there!
In one word, it can be called CHAOS😂
Many people are dancing on the street until 3 A.M.
Of course, I and my girlfriend did too. Why not?


📹Full video of Khaosan Road walk
Chiang Mai, Thailand
We stayed there for 2 weeks to visit some coworking spaces and et focused on working.
There are many coworking spaces and even kinda coliving place!
These are the places we used. Each one of these is great.
I took a 360 video of AIS CAMP!
#coworkingtour #360 CAMP AIS in Chiang Mai🗻👨‍💻👩‍💻

📷360 Photo of IN THE CITY
https://theta360.com/s/cySeZMX9hpXYFc3KngIlq280G

📷360 Photo of WAKO BAKE
https://theta360.com/s/rOdBf06hZahWhdNHlSjvPgxJQ

Usually, you can use the WiFi of AIS CAMP for 2 hours for a cup of coffee but if you have a SIM of AIS, you can work there forever, thus I recommend you the AIS SIM in Thailand.
Vientiane, Laos
We arrived at Vientiane after 12 hours of bus travel🤯

That bus was actually so comfortable and I usually can't but this time I just fell asleep immediately😴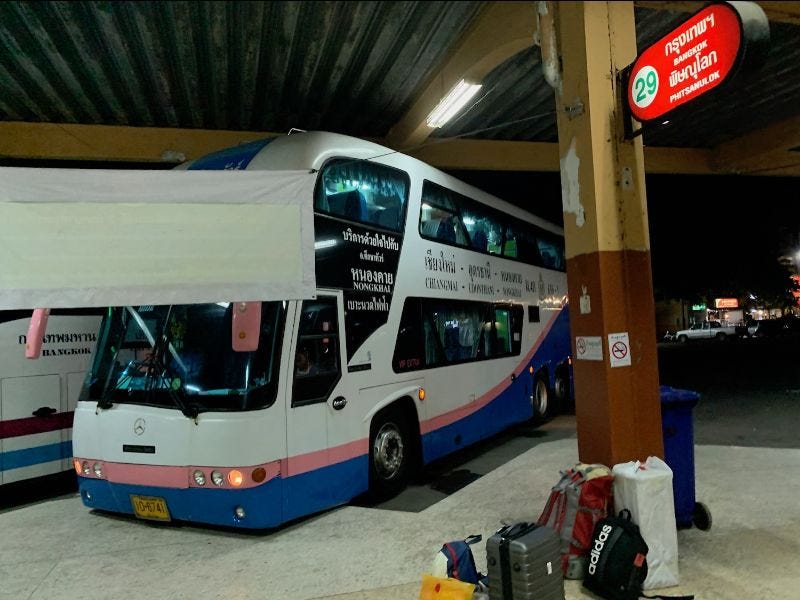 Vientiane is just nice. It's the capital city of Laos, however, there is almost nothing to see.
We just stayed at the hotel and went to a cafe
(BTW, the hotel we stayed at was amazing.)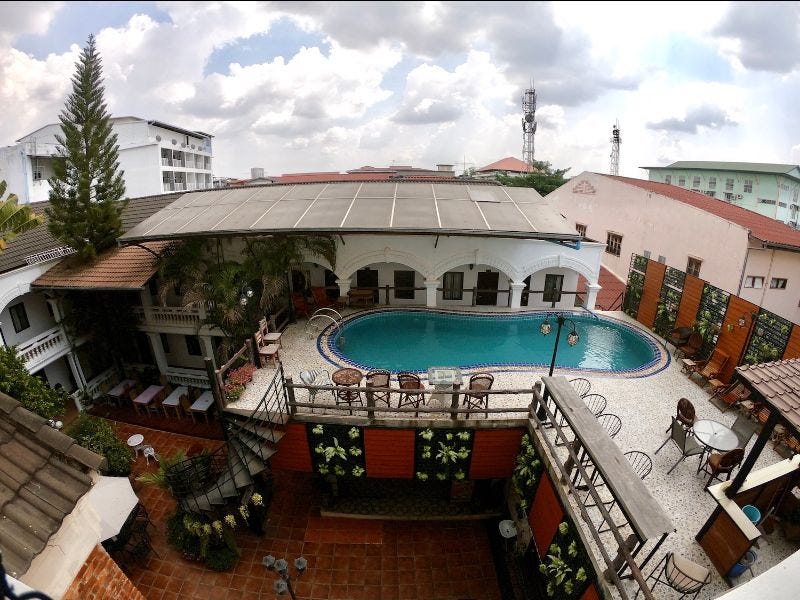 Vang Vieng, Laos
This is what I really love!
Vang Vieng is a small village in the mountains.
Great nature everywhere! But the internet was quite nice.

I felt some magic when I deploy my codes to around the world from this small village.
The internet is awesome.
Luang Prabang, Laos
This is a very beautiful city, thus there are so many tourists.
Every street looks like the entrance of another world.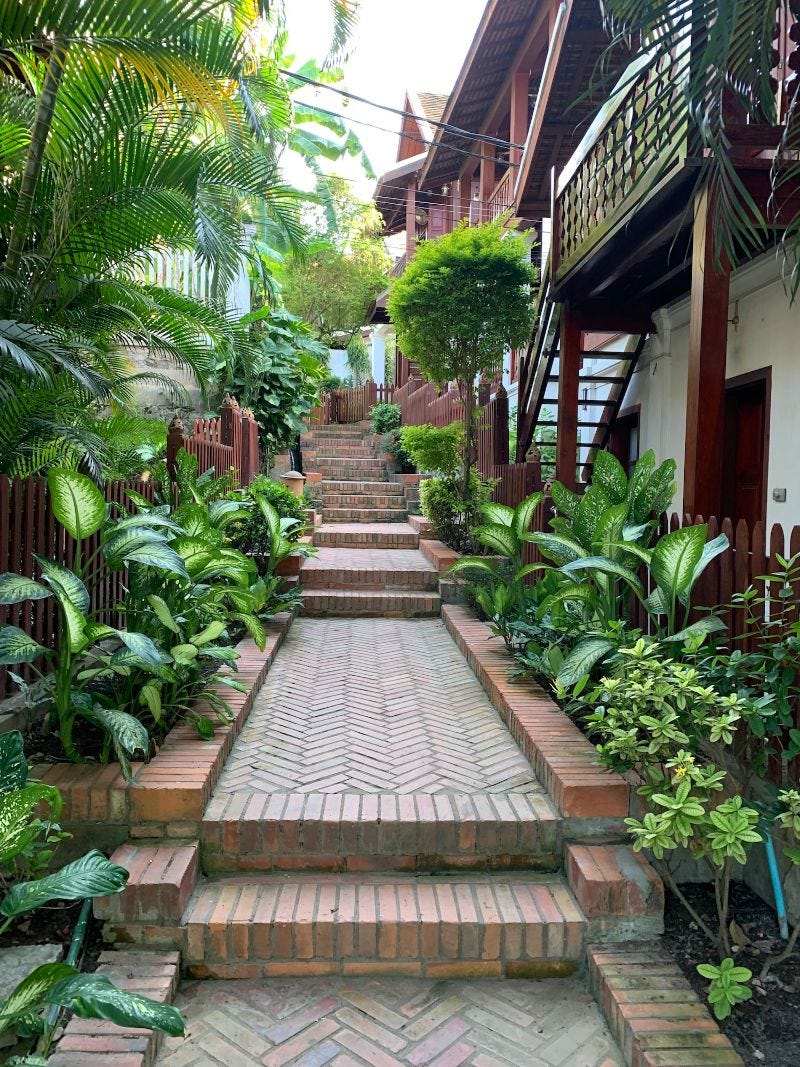 The night market is amazing and the food, atmosphere and everything is great.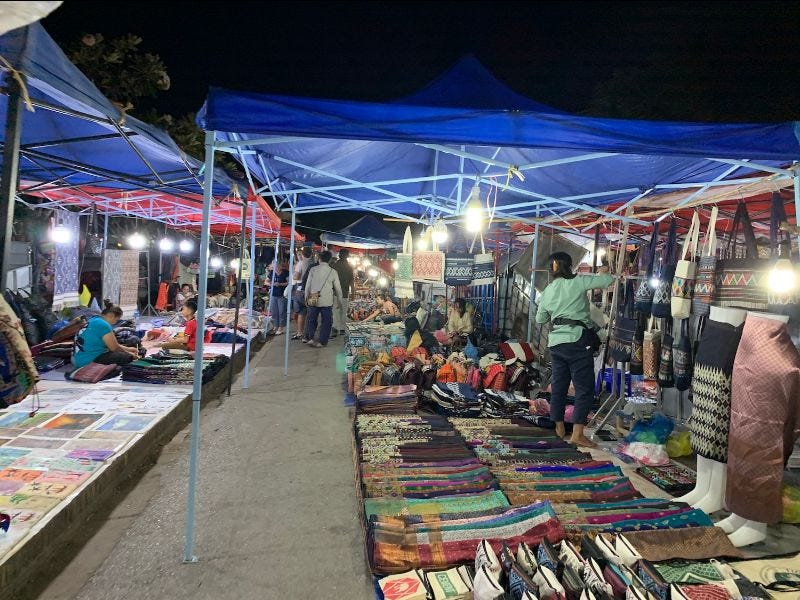 The temperature can be cooler than other places so it's so comfortable to live.

The internet is fast enough so you can work at a hotel or some cafe.
We visited Saffron Cafe and the atmosphere there is good but the Internet was a bit slow.
📷360 picture of Saffron Cafe(2nd floor)


Our journey is still going on
We are going to visit Hanoi, Vietnam about in 1 week.
So excited!

I keep issuing mail magazine✌️
Please stay with us🤝

Thank you for reading.

Taishi Kato