2 things I read when I lose motivation
Let's get focused on the content and the other things but code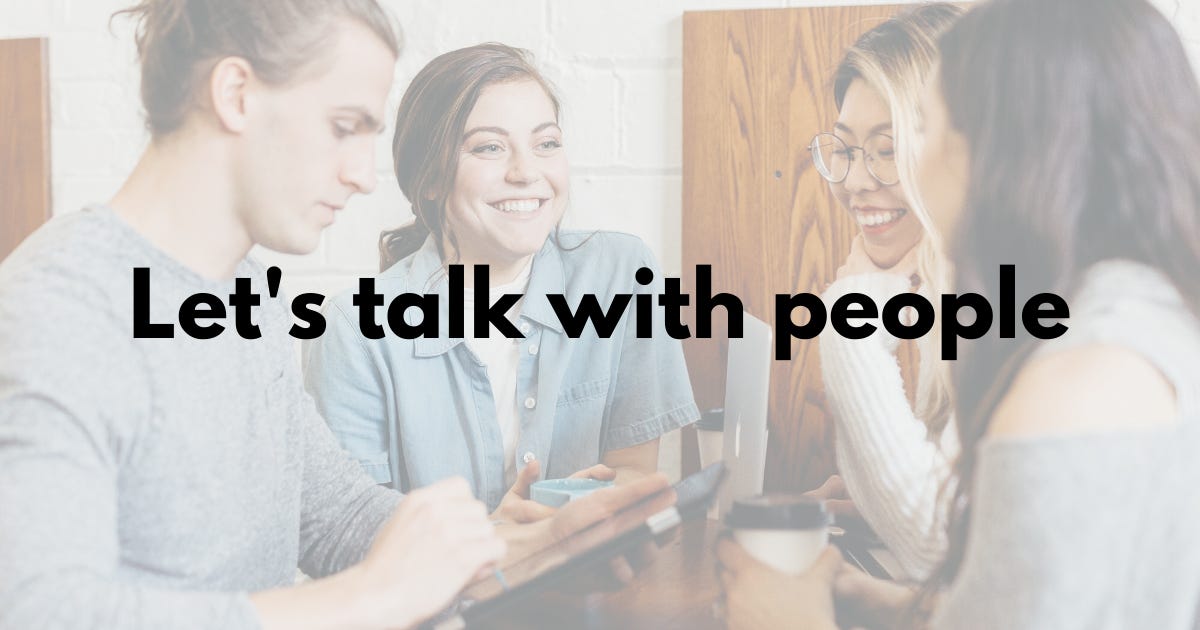 Hi, I am Taishi! How are you, everyone?
Today, it is sunny in Vancouver, so it's all good haha.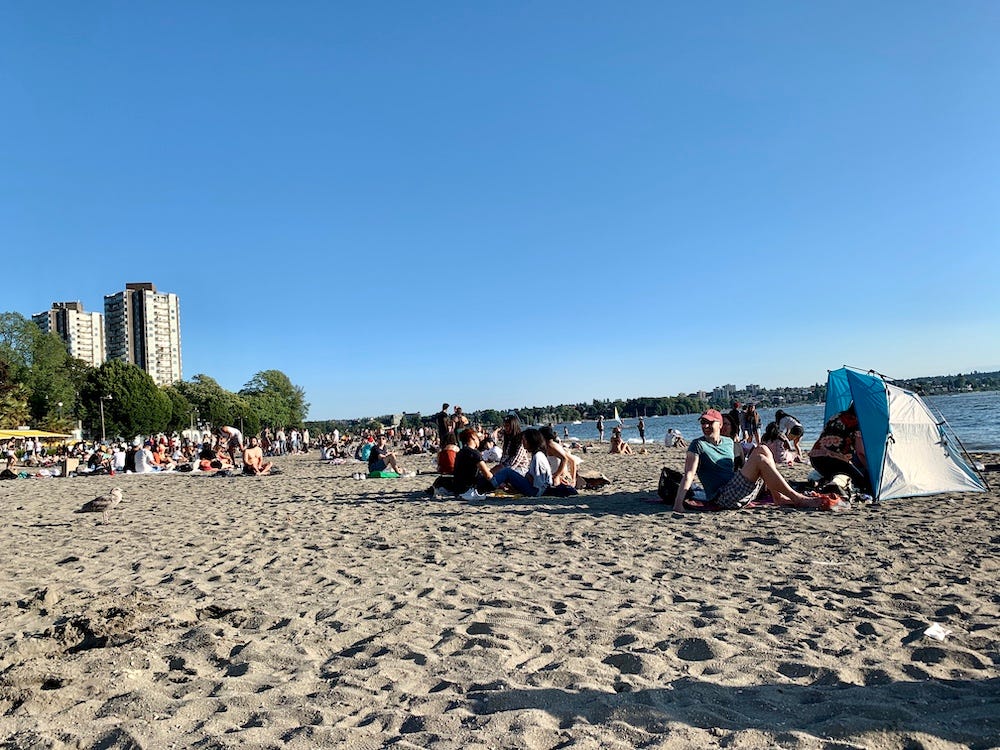 (English Bay in Vancouver. Shining)
This is my first newsletter on Substack👽
---
I am making AskMakers.co
As some of you may know, I am building AskMakers - Aggregated place for Q&A with experienced makers💡.
The first launch was in September 2019. Time flies…
There are 2 things I always read/watch when I lose motivation to work on it.
1.My post of soft launch on Reddit
I thought Reddit is kind of an aggressive(or too honest?) community.
But it turned out that Reddit is very cheerful and encouraging!
They provided me constructive feedback.
And one of the feedback changed the whole of my thinking.
The thing I am trying to say is - don't invest into technology or into SE. Invest into application's spirit/heart to get people on board. Then if you see it getting traction with people, you can think of increasing it by few percents with SEO/design tweaks. People will forgive some design/SEO/speed issues if they like the product (look at Apple). It is only robots urging you to fast-load pages and pre-render pages and add keywords and contents so they can scrap your site faster from the very start... People attracted to an idea don't care that much about it.

Go on full into human-marketing. Spread word on forums, invite people. If it does not work, then SEO/Design will not help either and you should rethink your project.

I rebuilt AskMakers from scratch as AskMakers 2.0 - The best place to ask experienced and successful makers questions. : SideProject
It's kinda difficult for me since I am a software developer and tend to write code, not talking with people on the Internet.
But I am sure this is what I need to do at the beginning phase of my app!
Let's talk with people👩🏻‍🎤🧝🏻‍♀️👼🏻
Justin Jackson, founder of Transistor.fm says a similar thing.
I speak with existing users! I ask them: "What drove you to seek out Transistor, and how did you find us?"

The answer to What do you do when you meet the difficulty of gaining new users? by @mijustin | AskMakers - Ask experienced makers questions
Communication is key since everyone is a human being, not a robot.
2. Feedback from Indie Hackers community
Gordon, one of the IH member, made a post.
And he actually gave me feedback!!
30 June, 2020 - Loom Recording
I was too scared to watch his feedback because I thought he must have said some tough thing. But he actually gave me a lot of cheerful words🌟
I feel the power of feedback.
Feedback makes the product better and gives motivation to the maker.
---
My life in Vancouver, Canada
It's been almost 14 months since I moved to Vancouver from Tokyo.
I can feel the power of the English language.
With this, I can talk with anyone. This is magic.
I have had a couple of interviews and technical screenings since I am looking for a fulltime job. And because of COVID-19, all of them are online.
Talking online is a bit harder than in person😅
Anyway I try to enjoy my life here in Canada🇨🇦
---
Thank you for reading!
I hope I can share more specific numbers about AskMakers!
If you have any thoughts, hit me on Twitter, taishi.k0903@gmail.com or leave a comment👍